Understanding Call Numbers: Superintendent of Documents (SuDocs)
This guide is to help understand how call numbers help are used to organize materials.
Government Documents Library Guide
This Library Guide found at the link below can help you find and use the Government Document resources here in Roberts Library.
The Derrell C Roberts Library is a selective federal depositoriy serving the citizens of the Fourteenth Congressional District. The University of Georgia in Athens is Georgia's Regional Depository which receives copies of all documents available through the FDLP.
The Roberts Library Depository has approximately 100,000 publications from many federal government departments and agencies including Agriculture, Commerce, Defense, Education, Health and Human Services, Interior, Justice, Labor, NASA, President, IRS, and Congress.
Since 1996, the Federal Government has been migrating documents from tangible formats to the Internet, so some documents can only be found on agencies' websites.
Government Documents

This Library Guide provides information about Government Documents. How to fins documents here at the library, databases, citing government documents and much more.
Government Documents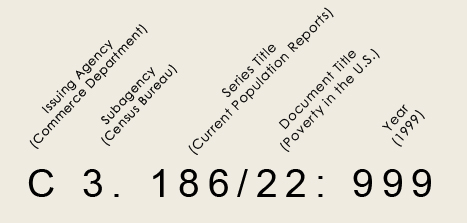 This is an example of a SuDoc number. It looks different from the LC number, but you still read it basically the same. Just follow the letters and numbers to find your item.
Government Documents

This Library Guide provides information about SuDoc numbers, about how to find Government Documents, and much more about all the information that the government makes available.
Location of Government Documents at Dalton State Roberts Library
Government Documents are cataloged in the library's GIL-Find Catalog. Many of the documents in the catalog have links to their online versions.
DSC's Government Documents are shelved on the first floor of Roberts Library.
For assistance, ask at the Government Documents Office or the Reference Desk.